Meet your small and mighty team of Marketing Mavericks who are here to help you move mountains with your marketing strategy. 
Sally - founder and chief marketing maverick
I don't know about you, but writing about me's literally make me want to crawl into a hole.
Generally speaking, they're overcorporate, stuffy AF and are not a reflection of the brand we want to be. 
Plus, I don't really want to talk about myself in the third person because it's a little bit wanky.
So here's something our in-house Content & Messaging Maverick, Ginny said about me instead: 
"Your fave Marketing Maverick.
Omnipresence enthusiast who is on a mission to help her clients spread their wisdom far and wide beyond the realm of Instagram so you can sell to clients that you didn't even know existed because THEY found YOU (-hello SEO queen).
Fuelled by freedom in all senses (nature, travel mountains, van life)
The phrase "some birds are not meant to be caged" was written with Sally in mind."
I think she did a pretty good job – let me know if you want her to write your captions 😉
Want to get to know me some more and see if I can move some marketing mountains for you?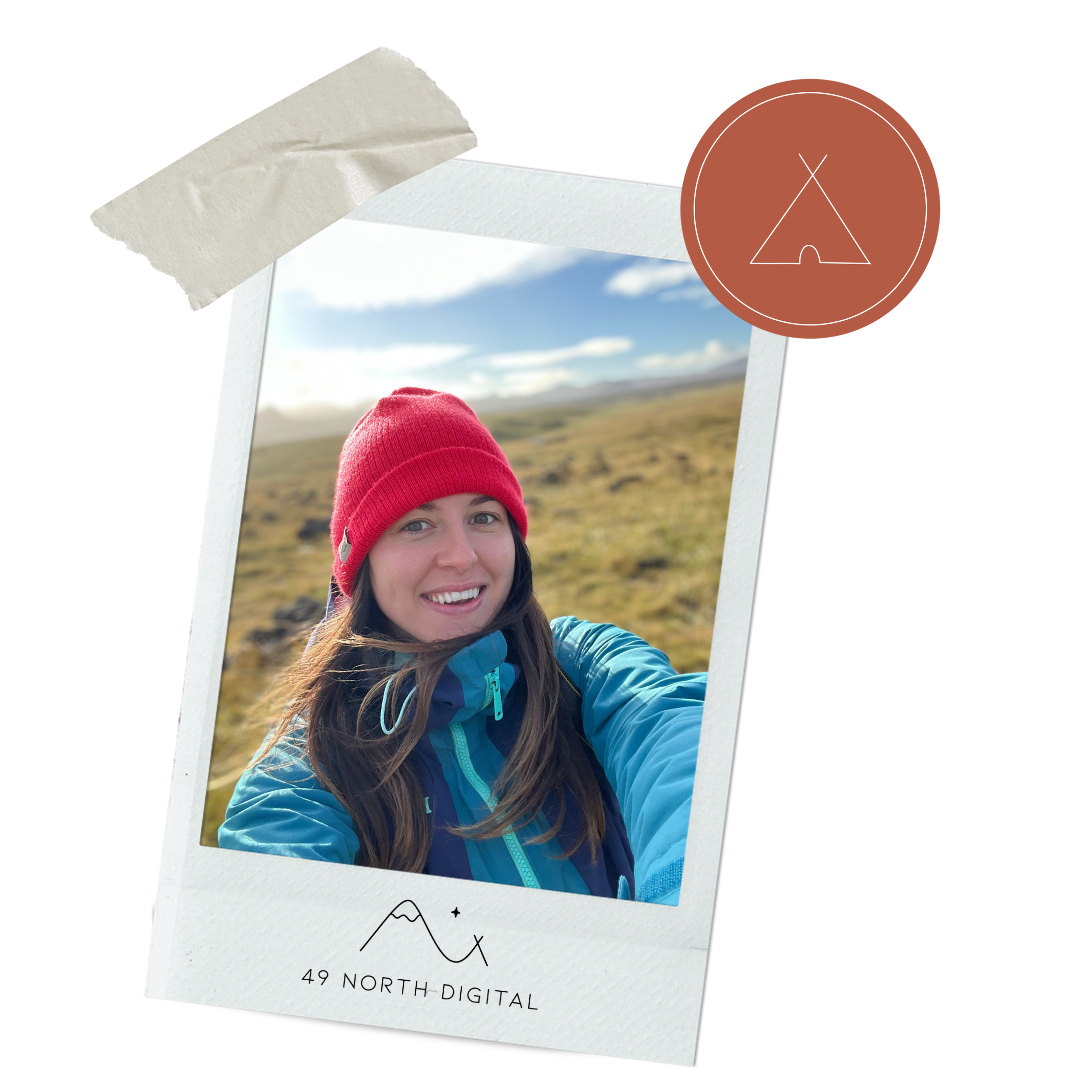 Our first ever team member who's been crafting masterpieces with us just over 15 months.
I first came across Jess' talents when she booked a marketing strategy call with me and I knew immediately that I wanted this gal on my team. 
Because anyone can put a Canva graphic together… but this pink haired powerhuse can DRAW.
She'll help you to become unfiltered and unapologetic through obnoxiously bright and bold imagery that will bring your brand to life.
Whenever you invest in our Done for You Marketing services, Jess will be the one handling all your graphic design needs. 
She's worked on some of your favourite names in the online coaching space and brought a breath of fresh air into the 49 North Digital branding when she did it. 
In case you can't tell – I'm obsessed…she did a cracking job.
In her spare time Jess loves to go horse riding and I can categorically guarantee you'll never meet a bigger ABBA fan.